Overview
In the realm of modern usability, the demand for accessible and inclusive digital assets has surged. Users today hold higher expectations for digital content that is easy to access and understand. Notably, legislation now mandates accessibility, and the Web Content Accessibility Guidelines are steering the
course towards a more user-friendly experience for individuals of all abilities. Understanding the paramount importance of this issue, our esteemed partner and client, Marketing Architects,
enthusiastically joined forces to assess a webpage's overall user experience, particularly for those with partial blindness, full blindness, and color blindness. To embark on this enlightening journey, the Userlytics team was brought on board to uncover gaps, explore opportunities, and pinpoint areas of concern throughout the users' website journey.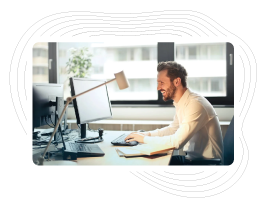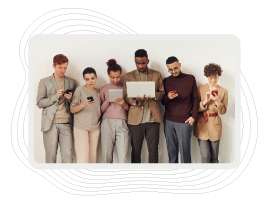 The Challenge
Marketing Architects sought to delve into the world of a brand's webpage firmly rooted in the mortgage and finance industry. The primary goal was to ensure that mortgage information, rates, product details, and brand perception were easily accessible to users facing vision challenges. This encompassed a thorough examination of 3 key pages on the webpage – Homepage, Rates, and Products – which
encompassed interactive tables, intricate graphs, and the selection of suitable color palettes. Our mission stood firm: to pinpoint obstacles, dismantle design barriers, and acquire deep insights into the expectations of a diverse range of users.
The Approach
To accomplish this task, we leveraged the Userlytics platform to enlist users from various regions in North America, each with their own unique visual requirements. This diverse group encompassed individuals reliant on screen readers and other assistive tools, representing a spectrum of visual challenges. In a series of comprehensive 60-minute usability interviews, we thoroughly examined numerous features and elements across key touchpoints of the website. Our approach extended beyond
reviewing content, layout and text ; we delved into the intricacies of user interaction, carefully evaluating the functionality of essential components like sliders and drop-down menus.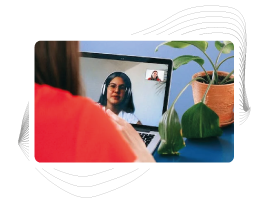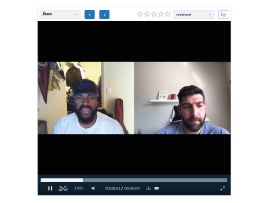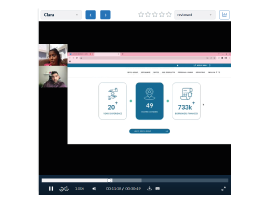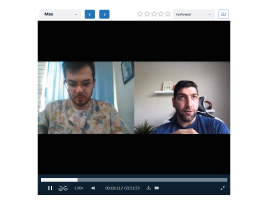 The Insights
These insights emphasize the importance of concise information organization, content hierarchy restructuring, and simplified user actions. Small adjustments can eliminate unforeseen accessibility barriers, as evidenced by studies revealing that 70% of websites, including top e-commerce and presidential campaign sites, had critical accessibility issues (Nucleus Research, 2019). Critical blockers can be addressed with seemingly minor tweaks like improving readability, effective heading organization for screen readers, and careful color selection, all of which significantly enhance usability.
Moreover, adopting appropriate colors and contrasts alone can boost accessibility compliance, aligning with the Web Content Accessibility Guidelines (WCAG). Level 2 compliant assets were expected to outperform market competitors by 50% by the end of 2023 (Gartner, 2020). Well-organized content reduces cognitive strain, resulting in a smoother user journey. Clear labels and headings for content changes, such as transitions from descriptive content to interactive graphs, markedly improve the user experience.
Enhancements like proper section labeling, headers, and content change indicators reduce user frustration, especially on complex or dynamic web pages. Surveys indicate that 70% of users with accessibility needs prefer using headings when navigating a page, emphasizing the importance of contextualized browsing. In essence, these findings reveal that even minor UX improvements can yield significant enhancements, highlighting the transformative potential of thoughtful design and organization in web content.
***The Userlytics platform is a catalyst of ux testing and accessibility testing, and the platform continues to help organizations become compliant with accessibility standards, curating an inclusive and diverse user experience for all digital assets. Reach out to us today to support you on UX testing journey