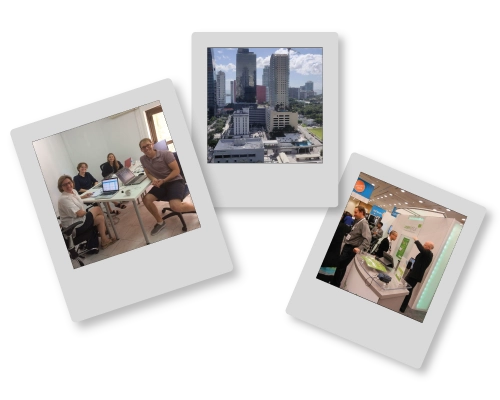 A long time ago in a galaxy far, far away… actually, in the years 2007 to 2009 right here on planet Earth, a number of firms, among them Userlytics, embarked on a mission to revolutionize the way user experience studies were carried out.
Before this point, UX studies were either highly formal, requiring weeks or even months of planning and coordination to bring participants to a usability testing lab where they would interact with existing or prototype assets while representing target personas; or very informal, with a product or marketing manager calling or visiting prospects and customers to gain insight into their usage patterns for existing or planned products. The formal approach sought to demonstrate what users "do," while the informal approach relied on what users "said they would do."
Being an activity that took a good deal of time, resources and costs, user experience testing was not conducted very frequently in those days. As a result, the value of usability testing in product development and improvements was good, but far below its potential, and certainly not appropriate for an "Agile UX" mindset.
Userlytics, as well as a few of its peers, set out to change that. The first order in business was to "compress" the time and expense required to launch a user research study and receive results, especially "qualitative" (video-recording based) studies, from weeks or even months, all the way down to days, or even hours.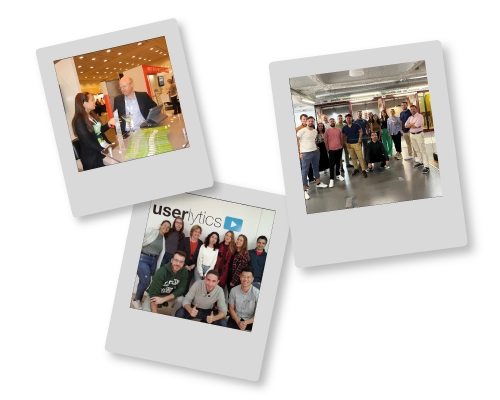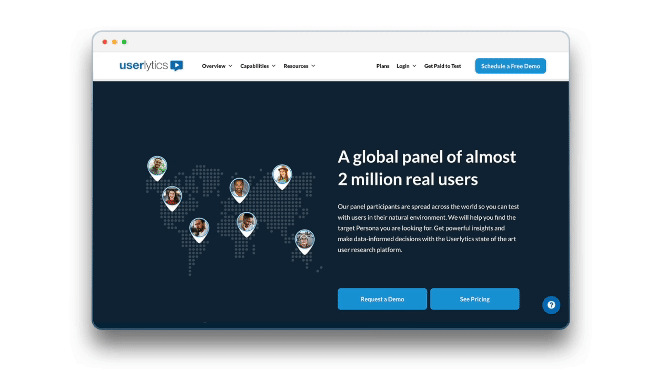 We did this by:
Building the largest proprietary global user testing panel, currently just short of 2 million respondents;
Launching the first remote user testing platform that recorded not just the screen and voice of participants, but also their face and surroundings in a "picture-in-Picture" (PiP) format, remotely, from anywhere in the world;
Integrating "qualitative" video-based recordings with "quantitative" metrics such as time on task, success/failure, card sorting, tree testing, sentiment analysis, shareable "highlight reels" for stakeholders and other enhancements such as the use of Artificial Intelligence to quickly extract and summarize key insights.
But we were not done. In 2015, the value of optimizing user experience, specifically through UX research, became clear to the C-Suite as they realized how important UX was for customer loyalty, referrals, market share, profitability, and increased valuation. In other words, to paraphrase Peter Drucker, the C-Suite realized that "User Experience eats Strategy for breakfast." As a result, the field of UX optimization began to rapidly expand. And it became clear that all the suppliers in the industry would need to do their part to enable a massive scaling of user research across organizations.
In summary, we had to help and ensure that user experience insights could be easily, swiftly and affordably shared and leveraged across clients' departments and users.
So in 2018, we launched a 100% usage-based pricing model, distinguishing ourselves from our peers who primarily relied on seat/account-based pricing models. With our model, there are no additional costs, platform fees, or seat/account fees, allowing for expanded usage of our platform across multiple departments and users, regardless of the number of seats or accounts required.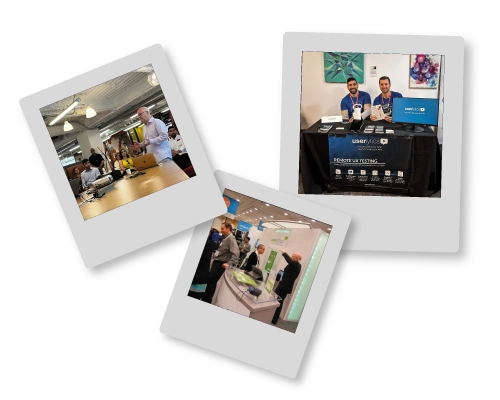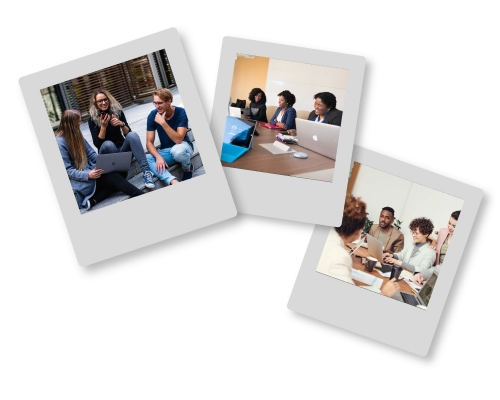 We continue to strive to accelerate the scaling of UX best practices and user research across our clients' organizations, by:
Regularly asking our users: "How can we help you improve your user experience?" This is not just a question – it's a philosophy that drives everything we do at Userlytics;
Continually improving the usability and UX of our platform, thus "practicing what we preach";
Maintaining a "best in class" customer onboarding, training and support, including through the provision of our senior UX consultants and Professional Services division;
Working via AI on compressing the time required by our clients to extract key insights from the qualitative and quantitative user experience testing sessions our platform delivers.
When we first speak to a potential client, we always like to start the conversation by asking them the following question, shown on the front of our official Userlytics T-shirt: What is the most important letter in UX?
Usually, they reply with some variant of "Not sure, why don't you tell me?"
To which we respond the following, stamped on the back of our company t-shirt: Y
That's right: Y.
Or, in other words, Why
Because Analytics will tell you what, when, and how many, but Userlytics will tell you Why.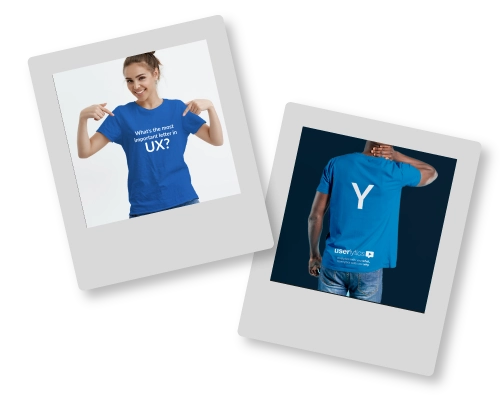 Let's work together on your
next UX study
Create positive user experiences and keep customers loyal to your product and brand.
Analytics tells you what,
Userlytics tells you WHY.
Discover our blog